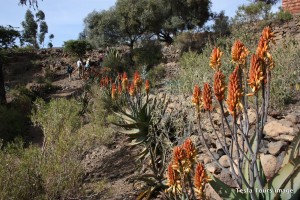 We organise Tesfa treks in Tigray, the most northerly district of Ethiopia. The treks take your through the farmland of local communities and it is these communities that will host you.
And because the area is drier and predominantly sandstone we can keep it open even when it is raining in Addis.
You can book a trek there all year round. Spend a few days (min 2 nights – and we can arrange longer treks too) to see the wonderful rock churches with the communities who live there, see the majestic views and experience the hospitality of these hard working farmers.