Exciting news for tourists visiting Ethiopia : E-Visas are now available online to nationals from major European countries, and other key countries including USA, Canada, Mexico, Brazil, Argentina, Australia, New Zealand, South Africa, Kenya, Russia, India, China,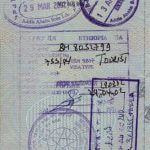 Japan and Korea.
Go to this page: www.evisa.gov.et for details and to apply for your visa.
This should make the process much easier for tourists planning their trip and smoother on arrival at Bole Airport in Addis Ababa.